Welcoming you to our SIBOS experience
Sibos, the annual event for the financial services industry that brings together decision makers and experts from financial institutions worldwide, is here. The theme of this year's conference "Driving the evolution of smart finance" focuses on exploring how the financial industry can make better decisions and run smarter businesses, while optimising technology and data.
Usually, we would now invite you to come and see us at our Clearstream stand for some industry debate and exchange. But as this year's Sibos is virtual, some of our Clearstream thought leaders are taking to a different platform to share their insights on the state of the industry with you.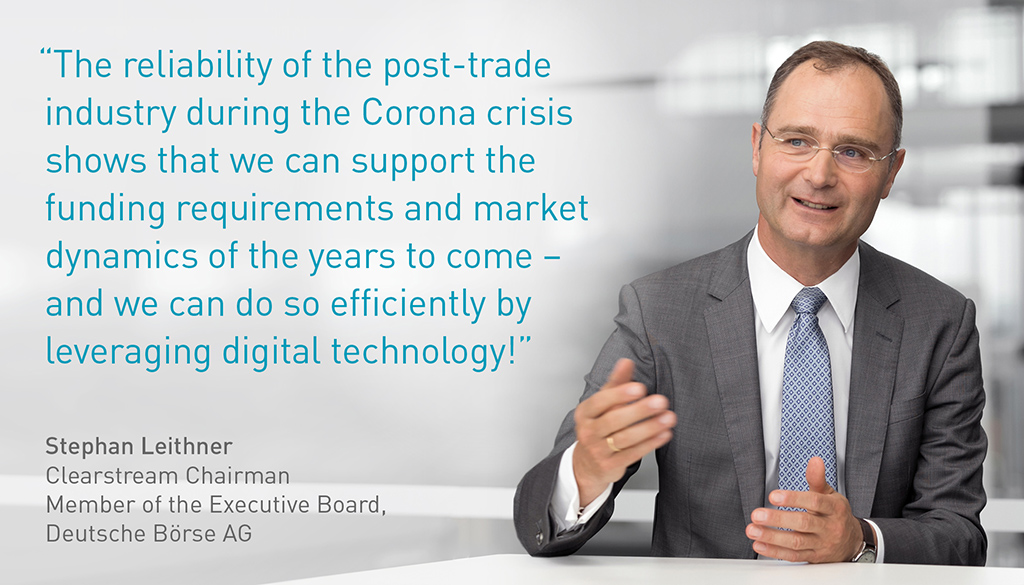 More industry thoughts on current Sibos topics
Reach out on LinkedIn and Twitter to continue the conversation.

In case you missed it: panel discussion with Stephan Leithner
You can now watch the full Sibos panel discussion on "The future of post-trade: global platforms & strategic partnerships" below.
Panel speakers: Stephan Leithner, Clearstream, Nadine Chakar, State Street, Hannah Elson, J.P. Morgan, Michael Fiscella, Morgan Stanley, Stephen Pemberton, HSBC.